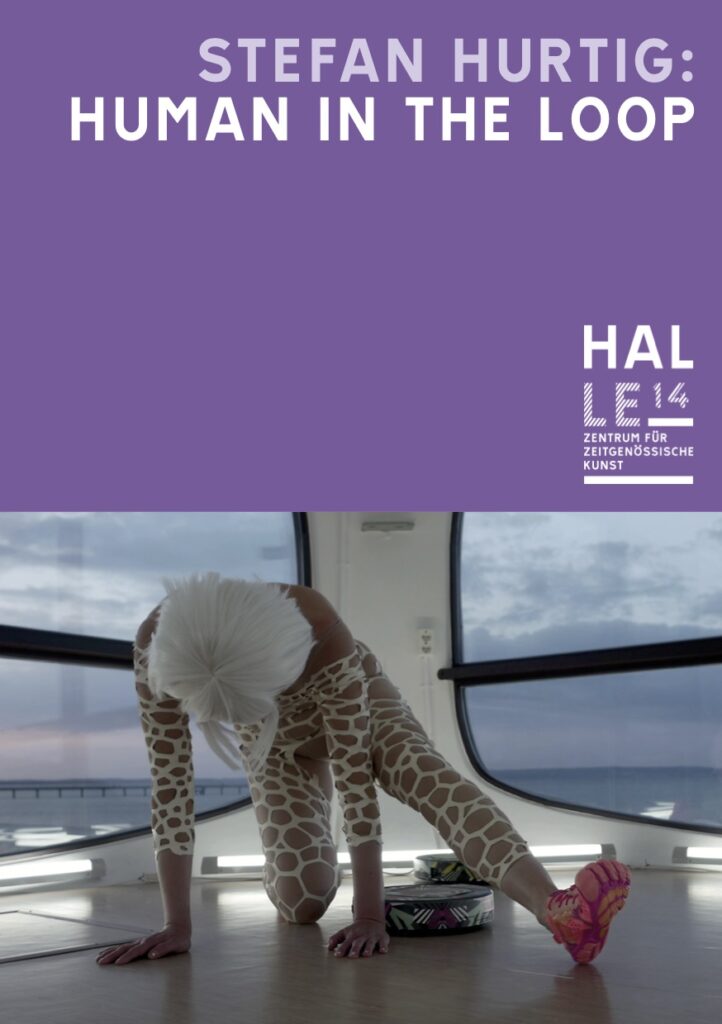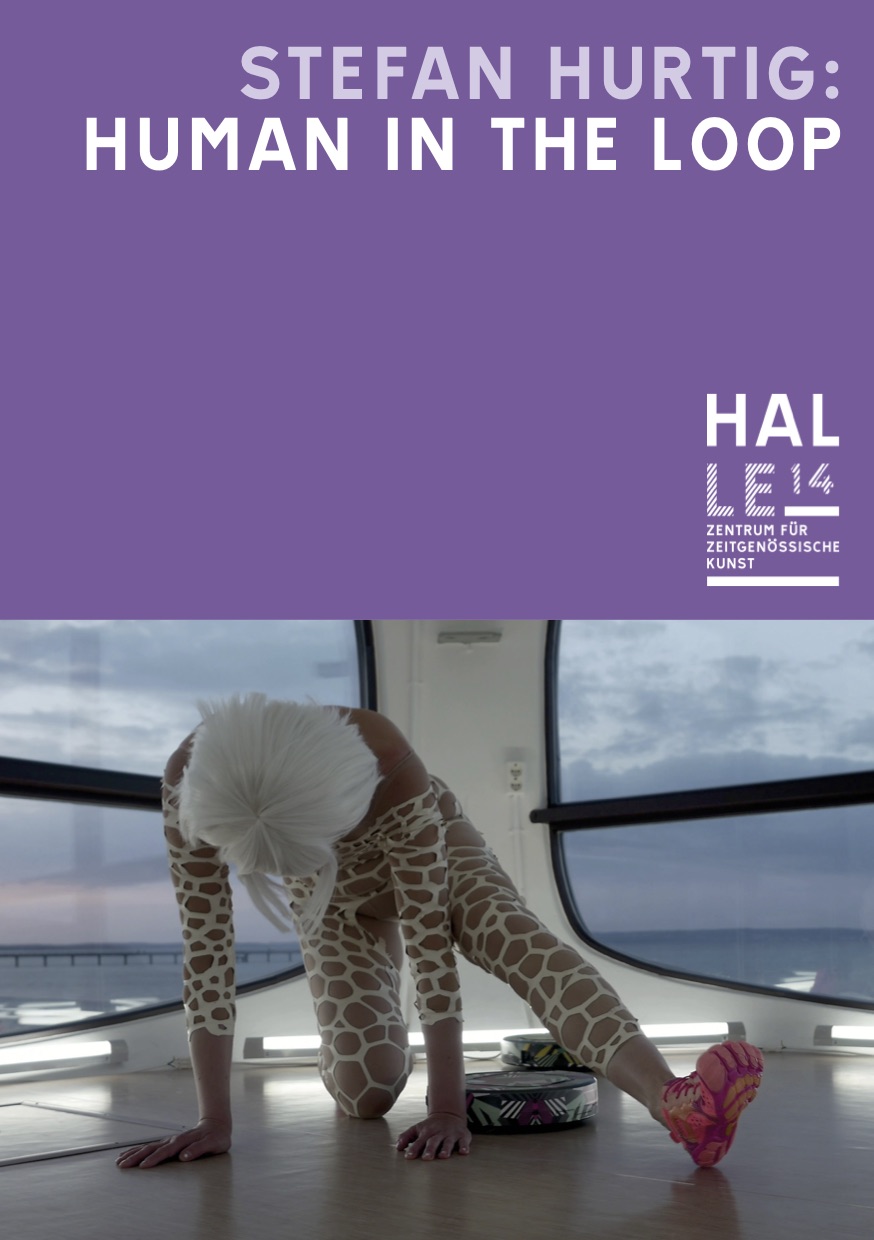 17 Sept – 18 Dec 2022
Eröffnung / Opening: Sa / Sat, 17 Sept 2022, 15:00
mit / with Performance CBRG.SPACE (2022)
Rundgang der Spinnereigalerien / Tour of the Spinnerei Galleries:
17 Sept (11–19:00) & 18 Sept (11–16:00)
Die Digitalisierung verändert unsere Arbeitswelt und uns. Doch werden wir frei sein, wenn Roboter und intelligente Computerprogramme unsere Aufgaben übernehmen? Aktuell gleicht sich unsere Freizeit immer mehr der Arbeit an, in dem wir zum Beispiel Internetplattformen mit Informationen, Bildern und Videos füttern. Werden wir in Zukunft für Maschinen arbeiten oder mit ihnen verschmelzen? Stefan Hurtigs Videoarbeiten und Installationen untersuchen u.a. Casting-Shows, Managementratgeber und Anwendungen künstlicher Intelligenz, um Zukunftsperspektiven zu entwerfen. Diese Ausstellung gibt einen Überblick über sein recherchebasiertes Schaffen seit 2010.
Digitalization is changing our working world and us. But will we be free when robots and intelligent computer programs take over our tasks? Currently, our leisure time resembles work more and more, in that we, for example, feed internet platforms with information, images and videos. Will we work for or merge with machines in the future? Stefan Hurtig's video works and installations examine, among other things, casting shows, management consultants and artificial intelli- gence applications in order to design future perspectives. This exhibition gives an overview of his research-based work since 2010.
CBRG.SPACE
Performance von / by Stefan Hurtig und / and Alexandra Börner
Performer: Jan Jedenak
Zeiten / Schedule:
Sa, 17 Sept, 16–18:00
So, 18 Sept, 15–17:00
Eintritt jederzeit möglich / Admission possible at any tim
HALLE 14 – Zentrum für zeitgenössische Kunst
Spinnerei Leipzig
Spinnereistr. 7, 04179 Leipzig
Öffnungszeiten / Opening hours: Di – So / Tu – Sun, 11 – 18:00
Gefördert von / Kind support of