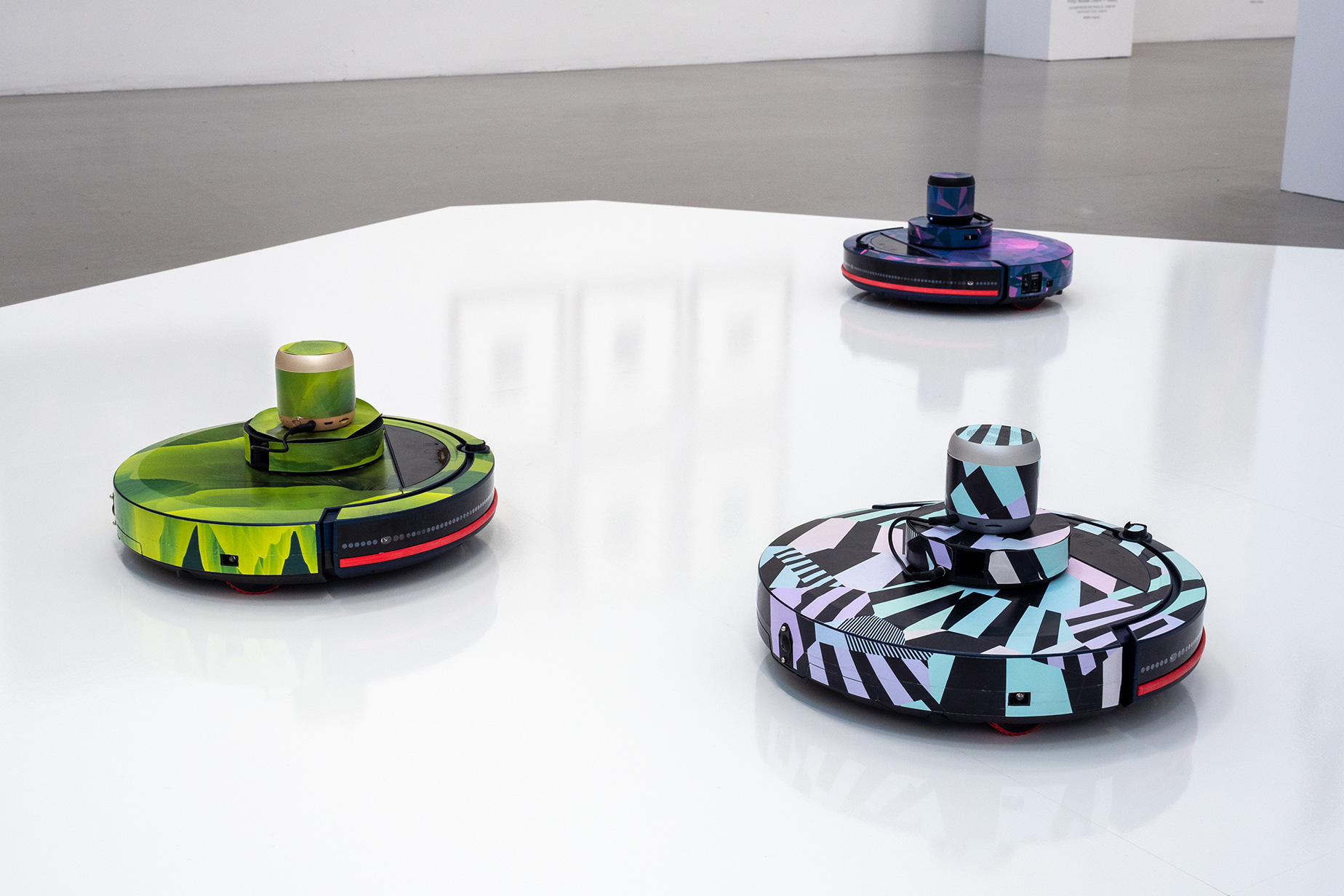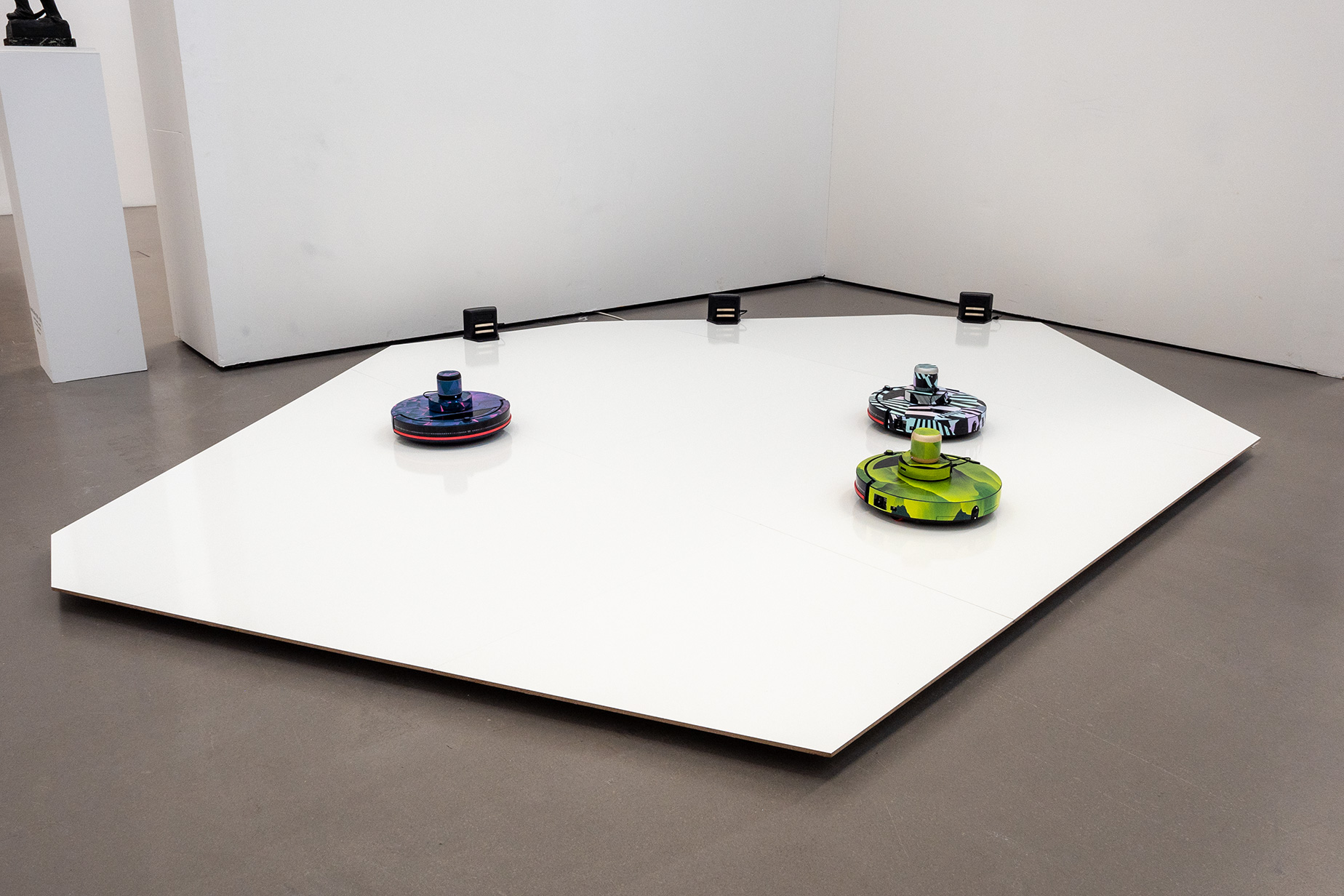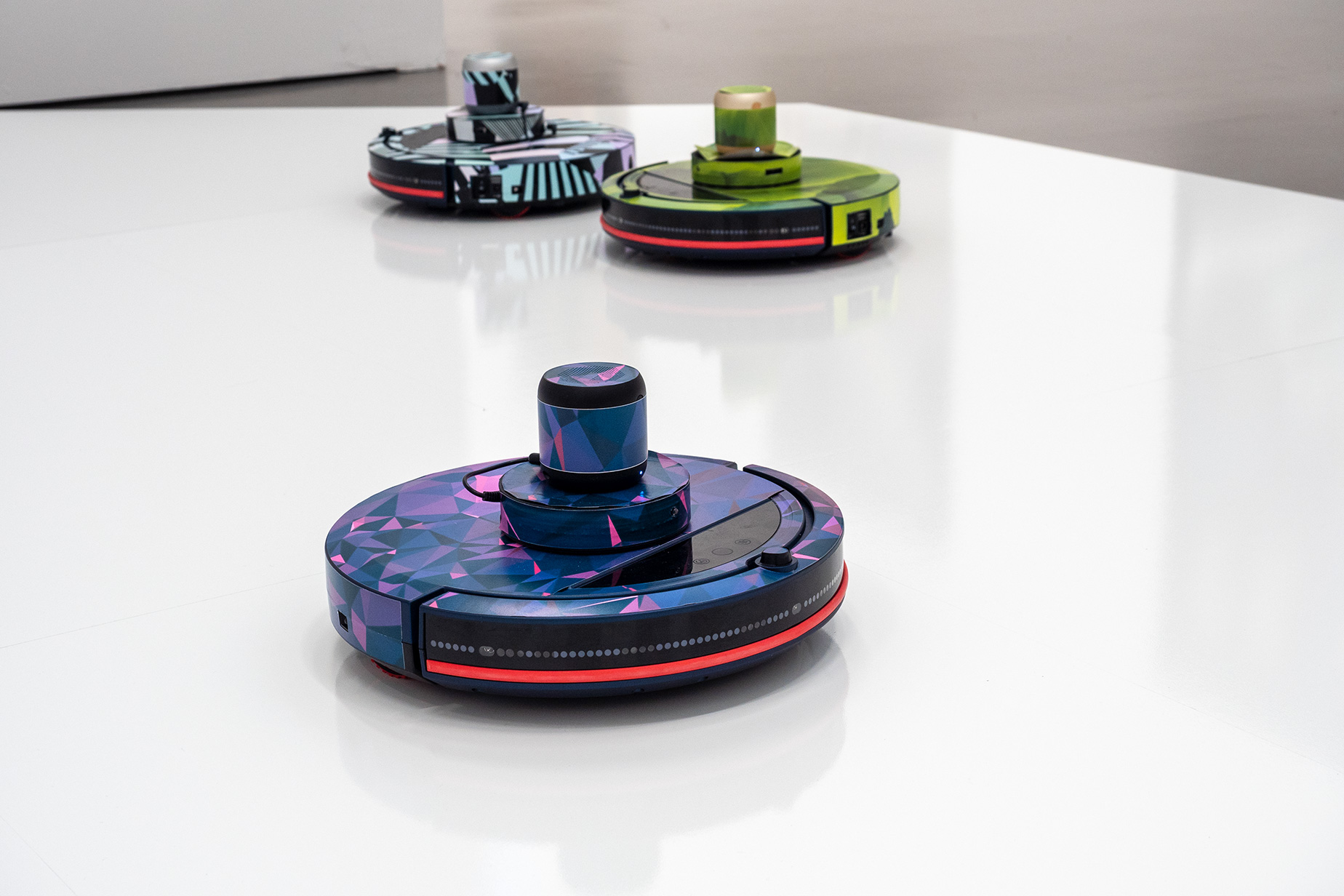 Floor cleaning robots, sound, speakers, electronics, color prints, wood
8:50 min. / 30 x 300 x 400 cm
Digitization, Industry 4.0, artificial intelligence – things are increasingly becoming networked, autonomous and smarter. Digital systems self-optimize through deep learning. As algorithms and robots are becoming more and more intelligent, they presumably show more creativity, too. What does it mean for artists, when AI will also stand for creative intelligence in the near future? The performative installation presents three bots chatting about creativity, culture of innovation and optimized communication. The spoken-word piece is based on trademarks containing the word "creative", manifestos of tech start-ups and a conversation of two facebook chatbots.
Script by Stefan Hurtig
Text is based on quotes from the following sources:
Registered trademarks database of the German Patent and Trade Mark Office, The Apple Manifesto: Here's to the Crazy Ones, The Community Engine Manifesto: Our Culture and People, The Creativity Success Manifesto by Jurgen Wolff, The Zappos Manifesto: Core Values Frog!, Facebook chat bots Alice and Bob negotiating
Electronics & code by Daniel Pauselius
Produced by Industriekultur Leipzig e.V.
Special Thanks to Barbara Röhner and Heinrich Moritz Jähnig, curators of The optimized Human at the Museum of Fine Arts (MdbK) Leipzig
Interview on Deutschlandfunk Kultur:

Featured in the exhibtions: