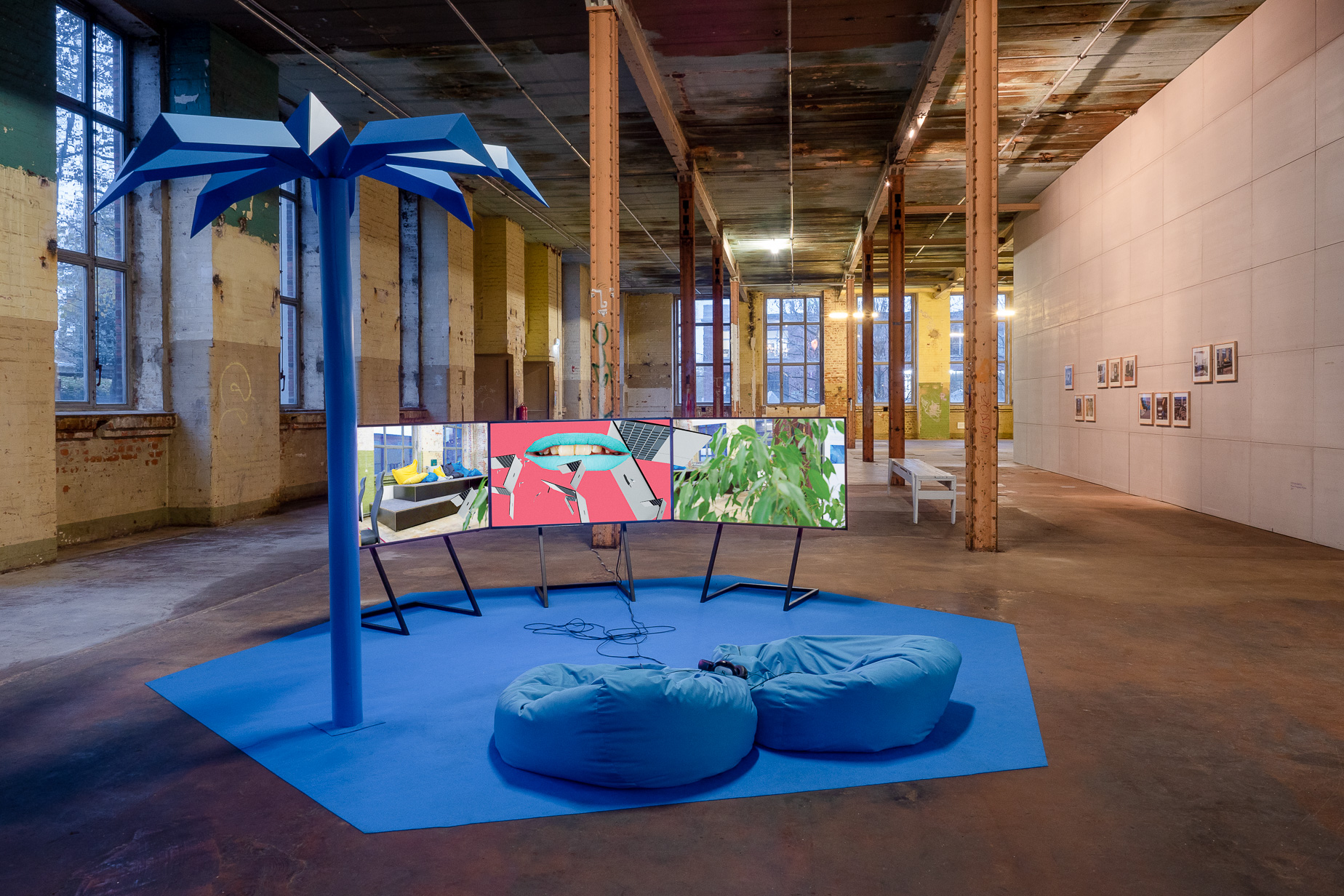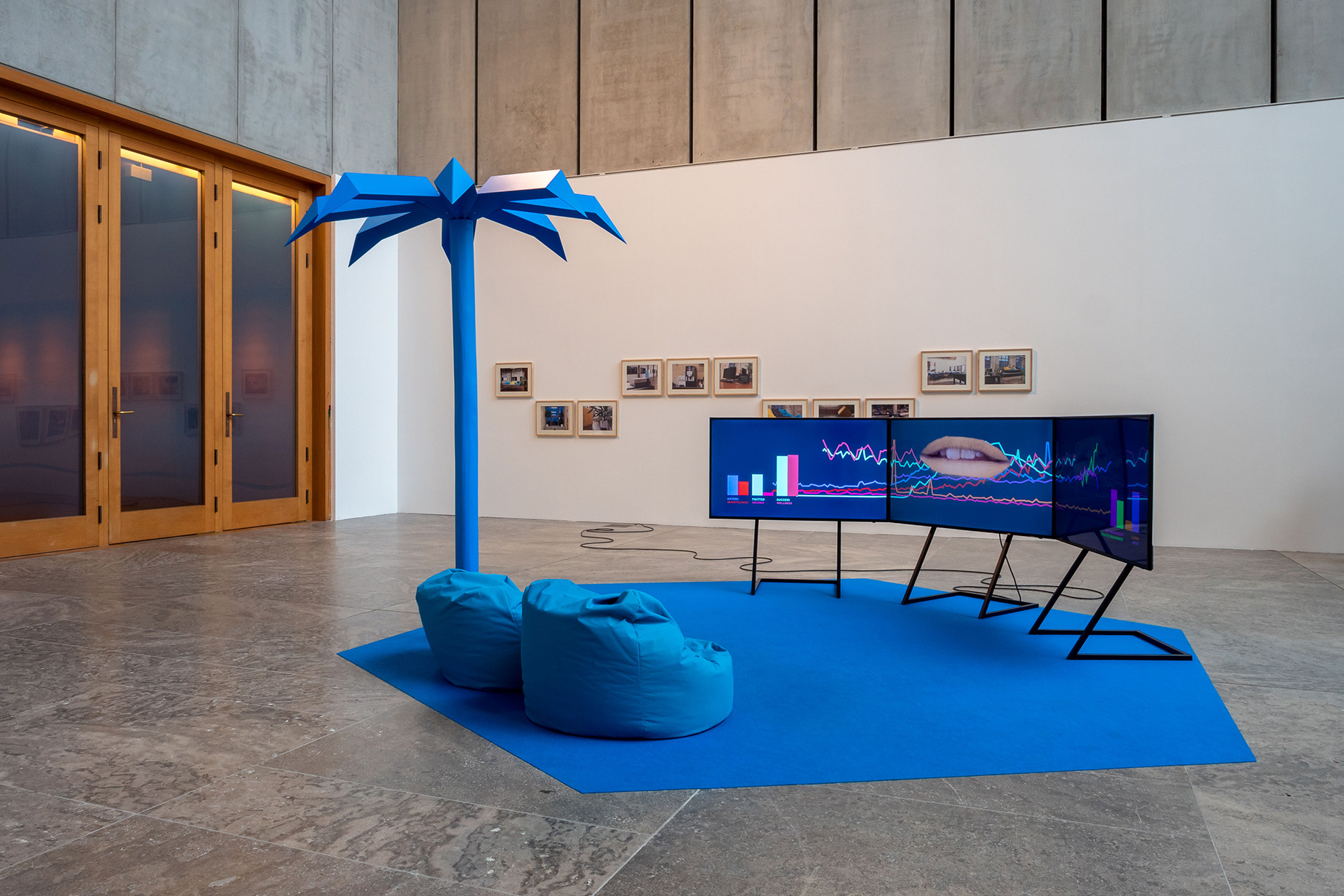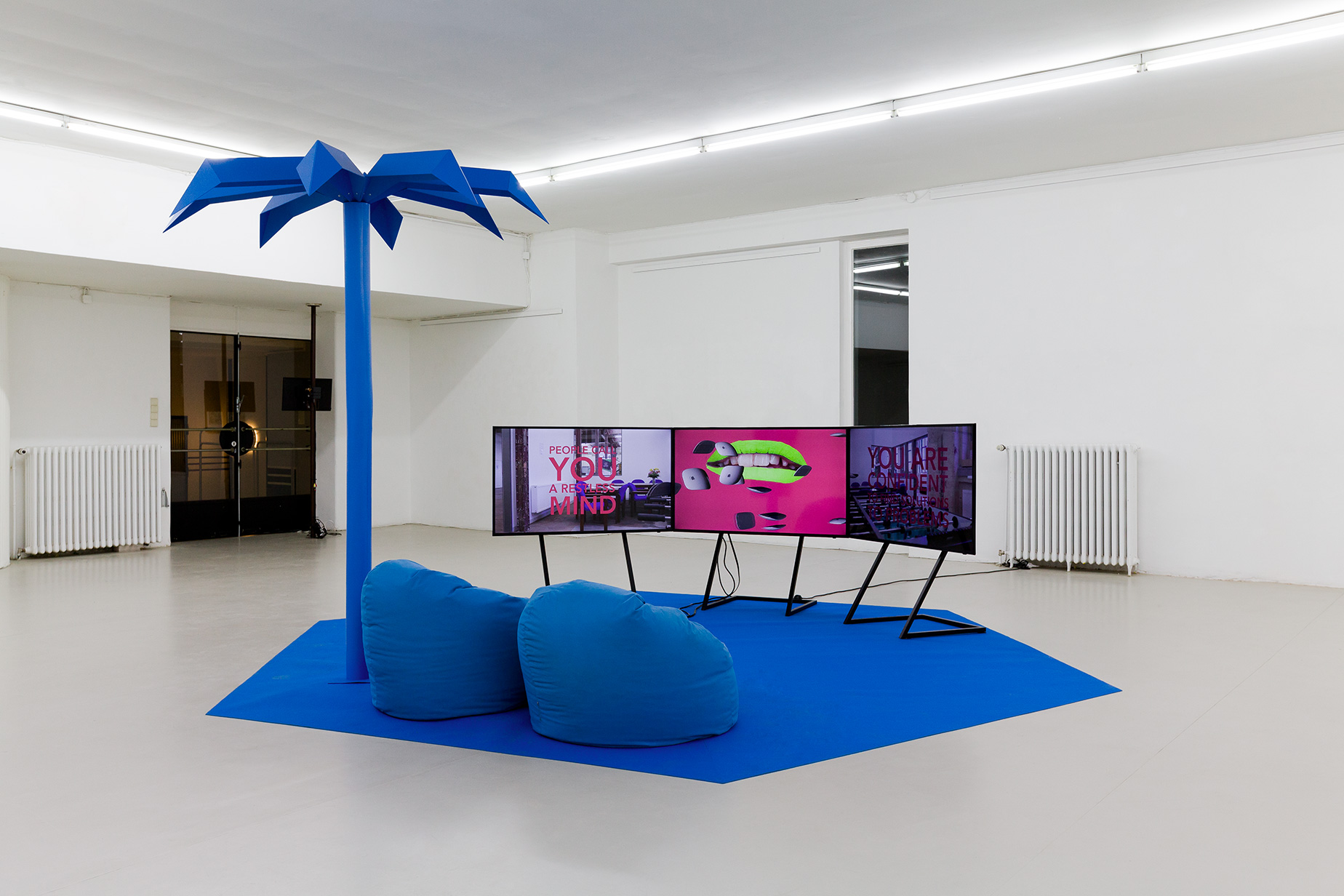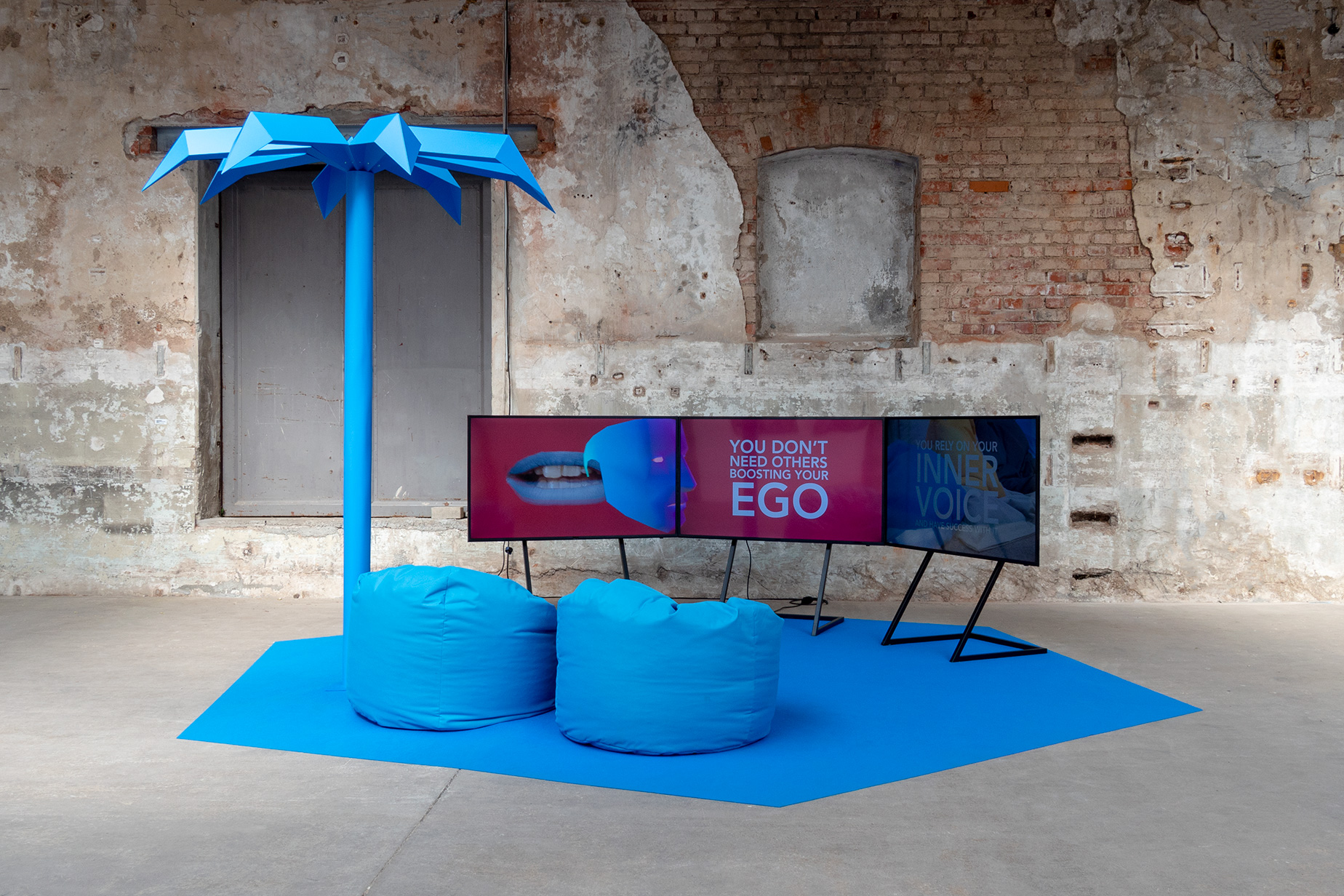 3-channel video installation, 17 min.
»In the video Bloom!, an oversized mouth spurs viewers on with quotes from different self-help books to increase creativity, directing them to rejuvenate, to work hard on themselves, to multiply their own opportunities, in short: to bloom. Joy as a work ethos, motivation as an imperative? If one follows to the advices of the self-help books, it's all a question of attitude.« (Franciska Zólyom, director of MoCA/GfZK Leipzig)
An outsize mouth quotes creative self-help and management literature, the voice switching seamlessly between the roles of friendly narrator, hyped-up coach, and flippant clown. Pictures of lifestyle magazines, origami instructions, and start-up offices mix with statistical and motivational graphics. The video installation takes a skeptical look at the popularity of the concept of creativity and its new role in business and self-management. The setting is based on the architecture of the "fun offices" used by internet start-ups. In Bloom! the freedoms and burdens of the creative self become one.
Screenplay: Stefan Hurtig
Text is based on quotes from the following sources: Shamash Alidina: Achtsamkeit für Dummies, Evelyn Boos: Das große Buch der Kreativitätstechniken, Tony Buzan / Vanda North: Mind Mapping, Tony Buzan: Das Mind-Map Buch, Ulrich Bröckling: Das unternehmerische Selbst, Mihaly Csikszentmihalyi: Kreativität, Heinz Hoffmann: Kreativitätstechniken für Manager, Tom Peters: Top 50 Service Management, Tom Peters: Top 50 Selbstmanagement
Performance: Jannik Hinsch
3D Animation: Felix Leffrank, Stefan Hurtig
Additional Footage: 3D models by Andrei Kletskov, Therealguy419, Renderiza, Kongorilla; video tutorials by Mahir Cecen, Crazy PT, Aleksey Orekhov; graphics from Kreativitätstechniken für Manager by Heinz Hoffmann; stats from Google Trends; Endomondo Globe by Chrome Experiments/Vojtech Kral
Additional Sounds: Setuniman, Mare Production, Leon Felekyan, S-DKG, Aquavitae
Special thanks: Romy Baumgarten, Jens Heitjohann and the University of Music and Theater (HMT) Leipzig
Featured in the exhibitions: